By now you've heard about the new line of MacBook Pros. Which means you've also heard about Apple's leap toward OLED TouchBars and USB-C and leap away from older USB ports, MagSafe adapters and SD Card Slots.
Of course, the internet had something to say about this. Many point out the first round of new technology requires buying a new slew of adapter and dongles to make their old accessories work on their new computer.
The dongles and adapters could prove annoying at first. But historically, Apple usually gets rid of certain technology just before the technology becomes obsolete. The floppy disk was an old input that lasted for about 15 years, until Apple got rid of it for more efficient technologies. Back then, people complained they needed to get rid of their floppy discs. Eventually, CDs proved the better method, and now no one will ever go back to floppies again (eventually the same thing happened to CDs too).
This "Apple Death Chart" from the Verge shows the average life of computer inputs is about 10-15 years. You'll see USB ports have been around for 18 years . So by Apple's standards, the USB input is long overdue for an upgrade. USB-C seems to be the solution Apple is going with.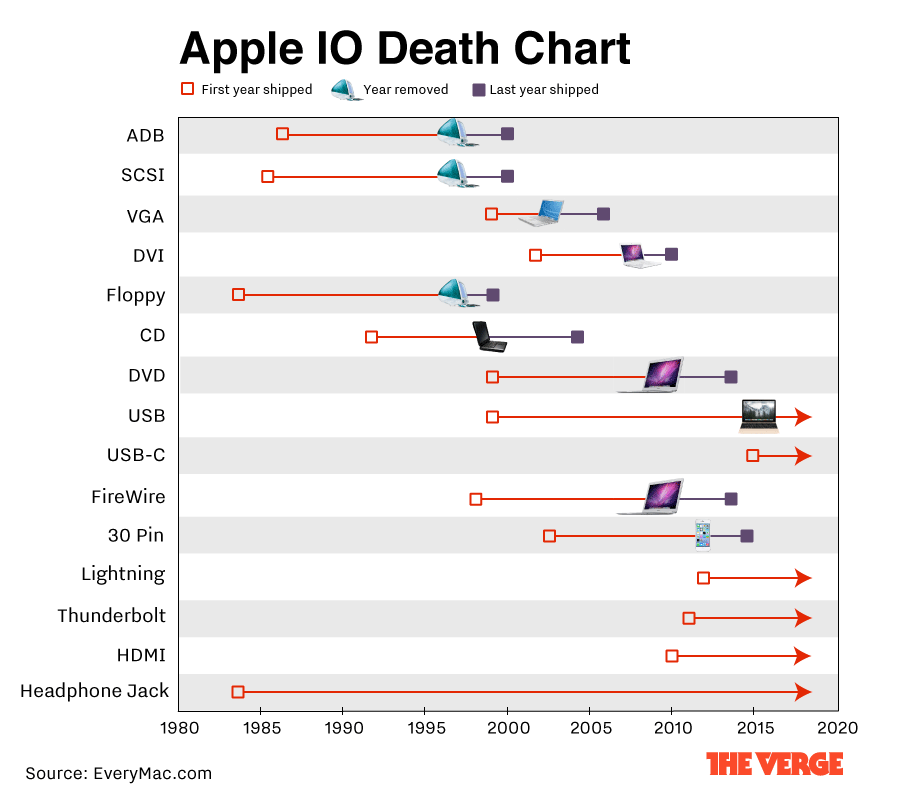 Why USB-C is Better in the Long Run:
To set the record straight, USB-C is just the name of the connector shape. The underlying USB technology determines how fast it will be. So you could have a USB-C connection that supports up to USB 3.1 (like the new MacBook Pros), or a USB-C connection that only supports up to USB 2.0.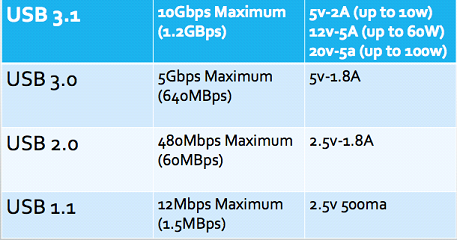 The beauty of USB-C is that the shape is tiny and versatile. Manufacturers now have one universal standard that is the perfect size to fit on any device. Gone are the days of different USB cords for the printer, your tablet, your phone and your other devices.
But the best part? There is an identical and reversible port on each side. So there's no need to flip or twist cords finding the right way to plug them in.
It's Multi-Purpose
Old USB ports could only give about 2.5 watts of power to a device. This could be enough to charge a small battery, but those big laptop batteries need closer to 60 watts. USB-C ports can provide up to 100 watts of power which is more than enough to charge our laptop.
USB-C can also be easily adapted to work as an HDMI, VGA and DisplayPort output. And it is also compatible with Apple's Thunderbolt technology (no adapter necessary). So essentially you have a better USB port, that also charges your computer AND supports other inputs/outputs.
Makes More Room for Awesome Stuff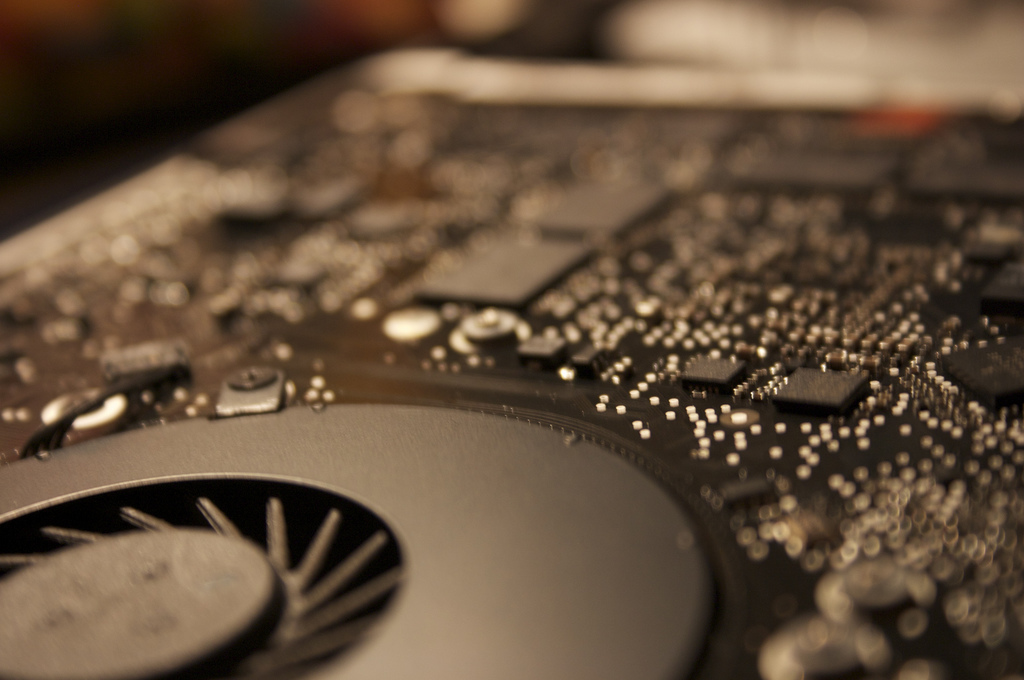 In computer design, even saving a couple millimeters can be crucial. This new tiny and multi-purpose port saves space, because you no longer need multiple bulky USB, SD card and charging ports. That means more room for speed, storage, and new features like OLED TouchBars.
Remember, Waiting is Always an Option
You don't always need to be on the cutting edge of technology. While you wait for everyone else to get on the USB-C train (which will happen very soon), keep using the USB ports and SD Cards you love by boosting your computer's life. A new hard drive, more RAM and a well kept computer means you can get that new MacBook Pro when it costs less and the rest of the world is ready for it.